Publications
Snowdrop's books can be purchased directly from the website by credit card or through Paypal. Simply click on the Paypal button underneath the title of the book and you will be guided securely through the payment process. Snowdrop never pass on your details to third parties, all orders are treated with strict confidentiality.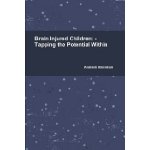 Brain Injured Children - Tapping the Potential Within.
This book is a guide to how Snowdrop stimulates and utilises the inherent plasticity of the brain to help children overcome the developmental problems caused by their brain injuries. All areas of development are covered, including sensory processing problems, mobility, hand function, language and communication, social and cognitive development. Problems such as poor sleeping pattern and epilepsy are also discussed at length. A must read for anyone who has a child with cerebral palsy, autism, ADHD, sensory processing disorder and many other developmental disabilities.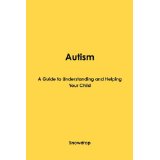 Autism. - A Guide to Understanding and Helping Your Child.
With the controversy over vaccines and autism and 1 in 88 children now being diagnosed as autistic, Autism is the 'hot topic' of the moment. This book covers the subject comprehensively. It starts by discussing the definition of autism and moves on to explore the sensory processing abnormalities which are now proven to govern the behaviour of autistic children. From there the book describes the many other developmental problems faced by children who have autism and suggests ways in which those problems might be effectively treated. - An absolute 'must read' for parents of children with autism, or indeed anyone who simply wants to understand a little more about it.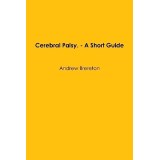 Cerebral Palsy. - A Short Guide
1 in every 1500 children born in the UK has cerebral palsy. - This book explains in clear, concise language exactly what this developmental disability is, the effects it can have on the child in terms of development and health and how, by stimulating and utilising the inherent plasticity of the brain, Snowdrop can help your child to improve and acheive his / her full potential.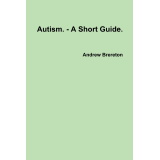 Autism. - A Short Guide.
A book written by a parent, who disillusioned with the medical profession's approach to his son's problems, became qualified in neuroscience and child development. It lifts the lid on the nature of autism, its causes and how we can use current neuroscientific knowledge to create treatment methods which can help our children to achieve their potential.